About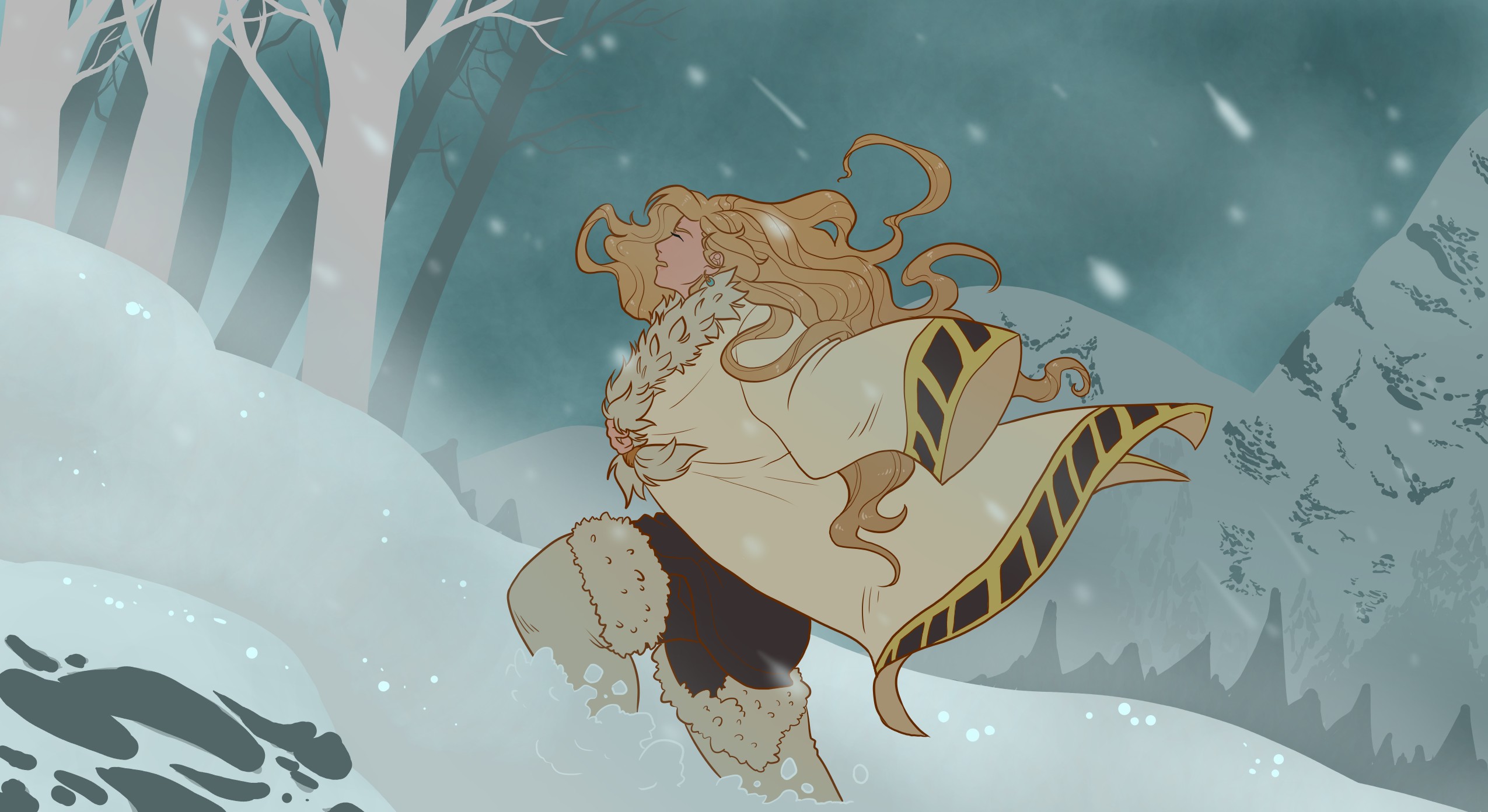 Far to the North follows Kelu as she runs to the monsters of her remote mountain home when her family is captured by outsiders.

As of September 2019 the first volume is complete. The comic is currently on an extended hiatus while I focus on my other comics. For updates on when FTTN will resume, please follow me on Twitter where I am most active! There will be a Kickstarter to bring Far to the North to print, but it will be no time in the immediate future as the comic is not currently ready for that. In the meantime I will be posting concept art here and there.
You can find links to my other comics on the Links page!
Story and art by Allison Shaw